A month ago I signed up to be a "wear tester" for KEEN's new line of pants (full disclosure, I get a free pair of shoes and socks out of the deal).  The goal of the testing program is to wear the pants doing the things you do and report back on how they fared.  Well, they fared pretty darn well.
The first thing you notice when trying them on is that they don't slide on easily.  The reason is that the legs aren't straight like every other pant I've ever owned.  Instead, they are shaped like, well, like legs.  From day one they feel like they are broken in and contoured to your body.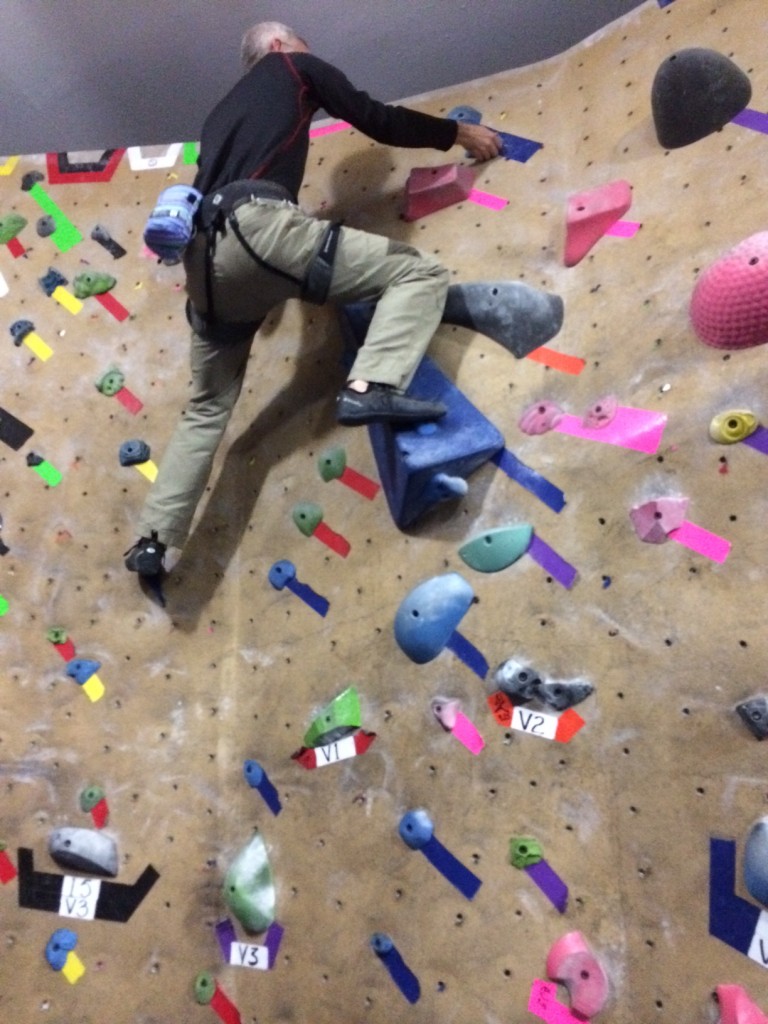 Another feature of their construction is a gusseted crotch.  For my first big test of the pants (and specifically the crotch part!) I wore them to help out with my son's flag football practice.  They needed a designated snapper, so the pants got a good workout.  For pants that aren't baggy or spandex, I was really happy with their performance.
The next test was a combo: work + climbing.  The work part is easy – not much challenge for a pair of pants when I basically just stand at my computer all day.  The key takeaway though, it's nice to have pants that look good at work and then can be worn right to the climbing gym.
My cousin and I have been meeting once a week at a gym near my work, and it's been great.  The problem is that I am not great, so my legs have been knocked about pretty good.  And I did it again – I ground my knee into a rock.  But the pants were unscathed.  The pants move like loose sweatpants, but are much tougher and not sweaty.
One of the nice attributes of these pants is big pockets.  I like that the thigh pockets don't stick out from the leg of the pant like cargo pants, but they are still big enough to fit a bottle of water.  One of the thigh pockets is zippered, which is nice for securing a cell phone.  The regular front and back pockets are also unusually deep.  I have pants with front pockets that coins and keys fall out of when I sit in the car – never going to happen with these pants.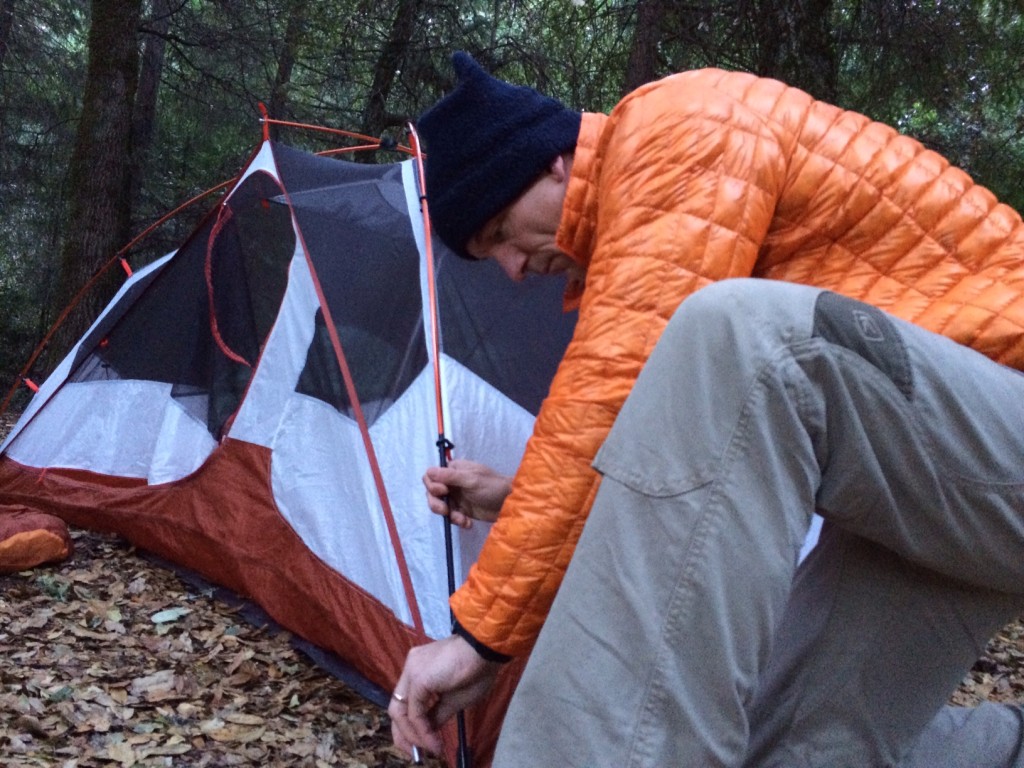 For the ultimate test, I wore my KEENs on a Boy Scout camping trip…where I was in charge of the kitchen.  After the Saturday night Thanksgiving feast I looked down at the pants and they were pretty trashed.  But like when climbing, the pants weren't at all scuffed up in the places where I had scraped against an oven door or other kitchen perils.  The pants took everything I could throw at them.
What would I change?  I'm not much of a logo guy – and there are three.  I'm good with the K on the knee – kinda cool.  But the back pocket and center back belt loop are also branded, it's enough already.
One other beef: I'm an odd number waist size (33).  KEEN's not the only pant manufacturer to skip odd numbers – but it means I have to wear a belt.  OK, true confessions, the day after Thanksgiving gluttony they fit just right without the belt :roll:.  Hopefully the demand for these pants will encourage KEEN to offer them in a wider assortment of sizes…and I'd buy!
Cost: $95
Site: http://www.keenfootwear.com/us/en/product/clothing/men/pants/mens%20newport%20pant/khaki!olive%20green
Mini-Review: With the amount of trail running I do, I blow out the big toes of my socks a lot.  The KEEN socks that I've been wearing are individually Left/Right shaped, so it feels like with the extra room in the big toe of these socks will fix this problem.  Somebody remind me in a year, and I'll write update on how they held up 😛